Motorized Sports
WARM WEATHER
ATV/ORV/OHV

Dickinson County area, in Michigan's Upper Peninsula, offers many opportunities for ORV/ATV/OHV riders. Whether it is on a state-designated trail, forest road or shoulders of county roads, the county offers a wide range of trail conditions and spectacular scenery.


STATE
State Designated Trails: (Michigan ORV Handbook)

COUNTY
Norway Trail: This loop is approximately 27 miles. This is an ATV Trail, for orv's less than 50".

Felch Grade Trail: Railroad bed, approximately 40 miles. This is an ORV Route, for all sizes of ORV's.

County Map w/ATV trails


County Roads
ATV's may be used on the sides of county roads. This includes paved and unpaved. You may cross State or U S highways: You must come to a complete stop before crossing and cross at 90 degrees. Request a Recreation map for listing of county roads.

CITY
City of Norway allows ATV use within the city limits. Map and Ordinance.



---

Trail permits for ORV's are $16.25.

They can be purchased locally at:

Ed's Market, 1102 E 7TH AVE, NORWAY, MI 49870
(906) 563-8801


Hall's True Value Hardware, 544 MAIN ST, NORWAY, MI 49870
(906) 563-9553 


Norway DNR Field Office, 520 W US HWY 2, NORWAY, MI 49870
(906) 563-9247

or online at Michigan's DNR
---
Motorcycles
Pentoga Trail
Michigan's Upper Peninsula isn't know for its dramatic motorcycling roads, but that doesn't mean there aren't roads you'd wish would never end.
---
Boating and Water Skiing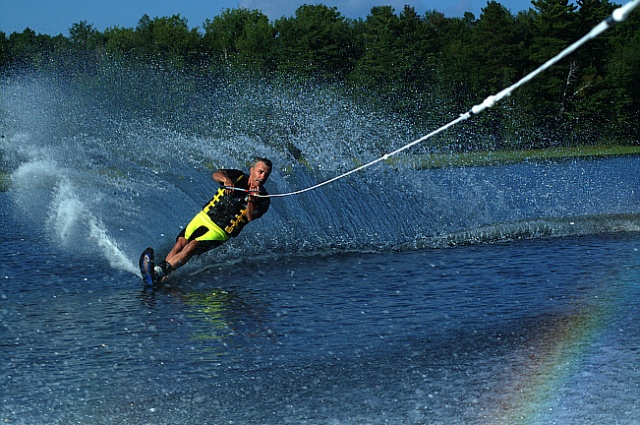 Many area lakes in the Upper Peninsula make it a great place to come for skiing, boating, or just swimming!
Lake Antoine County Park in Iron Mtn...just 6-8 miles west of Norway offers boating, skiing, wake boarding, sail boarding, wind surfing, and jet skiing, along with swimming, camping, beach activities and shelters for picnics.
---
COLD WEATHER
Snowmobiling

Come winter, snowmobilers from all around the Great Lakes buzz through the country's interior on a well-groomed network of trails which connects with the trails in the rest of the Upper Peninsula and Wisconsin.
Norway is located on the border of Wisconsin, providing snowmobilers with access to the entire UP of Michigan and Northern Wisconsin. Less than 2 hours north of Green Bay, Norway can be your hub for all your snowmobile adventures.
With over 118 miles of trails, just in our county, the scenery here can be breathtaking. From vertical granite outcroppings glistening with frozen waterfalls, to scenic forests where wildlife abound, great trail-side restaurants and lodgings, to crossing the Menominee River via a trestle bridge. Make Norway your home base and travel across the U P and northern Wisconsin. MININIZE your automotive travel, MAXIMIZE your snowmobile travel!!!!—tricountysnowmobileclub.org

Up to date Trail report